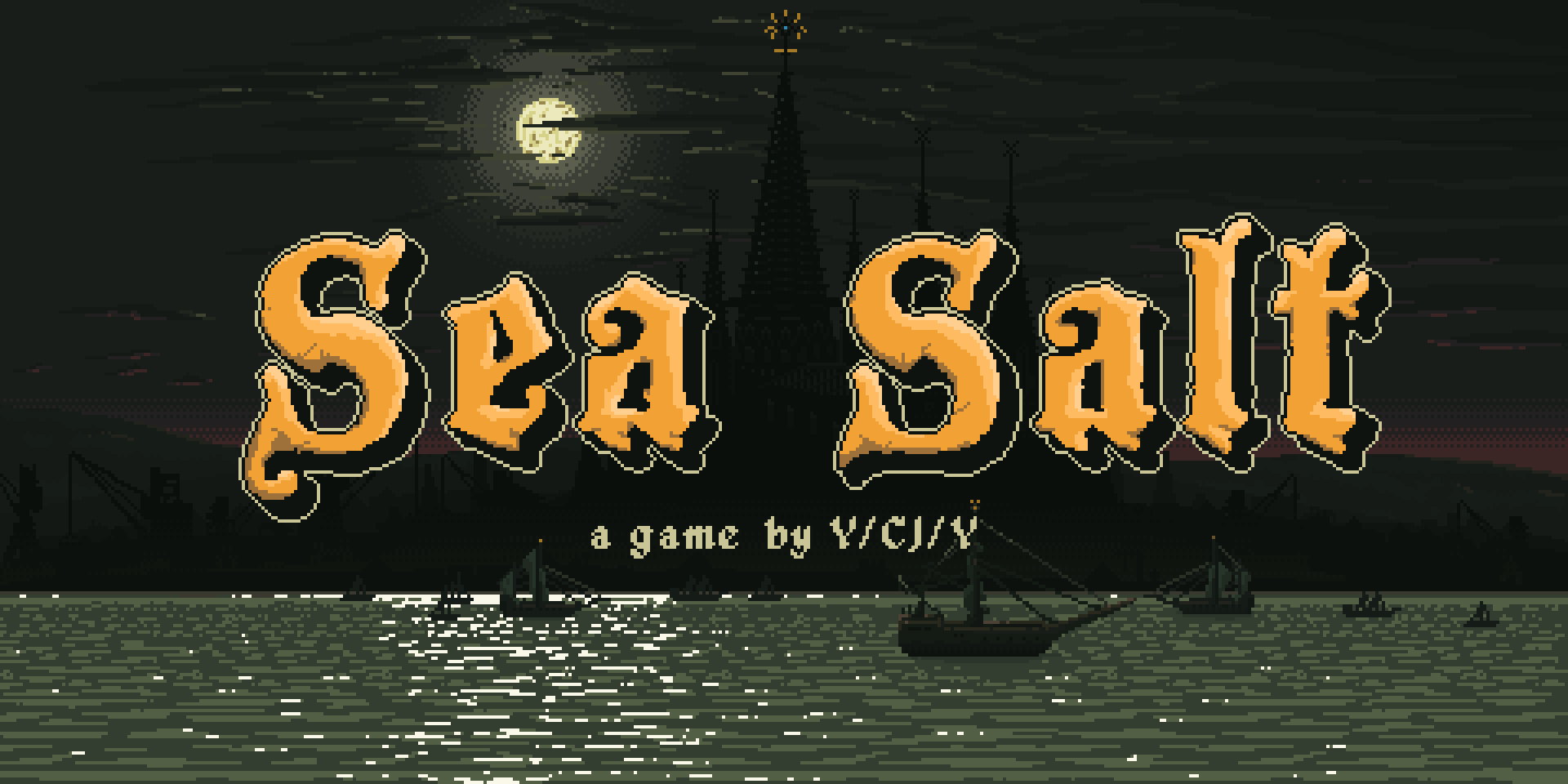 ---
Videos
Sea Salt - Official Trailer YouTube
Sea Salt - Reveal Teaser YouTube
---
Images
download all screenshots & photos as .zip (23MB)
---
Logo & Icon
download logo files as .zip (225KB)
---
Awards & Recognition
"Official Selection of Strasbourg indie game contest" Strasbourg, 2018
"2nd Place in the Game jam catagory" Game Development World Championship, 4 December, 1991
"2nd Place in the No More Sweden Game jam" Malmö, 2018
---
Request Press Copy
We are afraid this developer has not upgraded their presskit() to use distribute(). For security purposes, this form has been disabled.
---
Monetization Permission
Y/CJ/Y allows for the contents of Sea Salt to be published through video broadcasting services for any commercial or non-commercial purposes. Monetization of videos created containing assets from Sea Salt is legally & explicitly allowed by Y/CJ/Y. This permission can be found in writing at http://www.whycjwhy.com/presskit/sheet.php?p=sea_salt.
---
Additional Links
---
About Y/CJ/Y
Boilerplate
Y/CJ/Y is an indie game studio based in Gothenburg, Sweden. in 2014 Christopher and Josef got together and made the game Keep Walking EP. From there they went on to make Aquatc Adventure of the Last Human and are now working on Sea Salt. Their goal is to create unique and interesting game experiences that are deeply atmospheric.
More information
More information on Y/CJ/Y, our logo & relevant media are available here.
---
---
presskit() by Rami Ismail (Vlambeer) - also thanks to these fine folks